'There is hope. One should never give up.'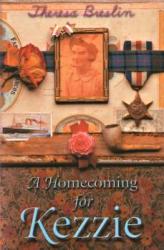 For Kezzie, the war began when the German planes fired at the cruise liner on which she was traveling home from Canada to Scotland. Yet she and her younger sister, Lucy, find that they have some months to enjoy their time reunited with Grandad in Clydebank before the war starts in earnest.
Soon, however, the family spirit is put to the test. Kezzie's strength is needed by so many. First, she has to save an Italian family from the racial hatred they encounter, then she rescues her old school friend Peg. But as Clydebank becomes a burning inferno, will Kezzie be strong enough to turn a tragedy into a triumph?